As requested from some of our readers, you'll find the untranslated version of the Interview with Daniel Foré, I wish you interesting reading.

Q : Could you introduce yourself and the team behind Elementary OS ?
A : My name is Daniel Foré and I'm from California in the US. The team is an ever changing group of global volunteers but you might recognize the names of some of the other « founders » like Avi Romanoff or Cassidy James and long-time contributors like David Gomes and Corentin Noël.
[st_break_line]
Q : How do you handle the development cycle of the next elementary OS release ?
A : We make extensive use of Launchpad to track issues and blueprints to milestones. This is really the secret sauce to the scale of collaboration we do. We use email, IRC, Google+, Twitter, and most recently Slack to communicate, but as far as keeping track of what's being worked on and what to work on next Launchpad is our best resource.
[st_break_line]
Q : Have you been able to include all the desired features into Luna ? Otherwise will you plan to add them into Isis ?
A : Well we're always planning several releases out. We have plenty of ideas that won't make it into the next release, but what's more important for us is doing the work that will enable us to implement those features later on. I think Luna was a really important release because it was a TON of foundational work. The work that we did during the Luna cycle allows us to make much faster releases in the future and focus more on getting all the details right and automating a lot of things that we had to do manually or just didn't do before.
[st_break_line]
Q : We can read on your Launchpad.net page many topics about Isis features, one of them deal with the free will to install downloaded Deb installation from the internet. What is the position of the dev team about this topic ?
A : Overall we're talking about a security issue. Manually installing something you've downloaded from the internet is dangerous on any platform. Modern OS's seem to steer away from this and endorse what has always been a pillar of free desktops: grabbing packages from a central repository. While we're never completely disallow the ability to manually install apps (there's really no way we could), I think going forward we do want to downplay this ability in favor of getting packages from a secure, curated repository.
[st_break_line]
Q : Let's focus on Isis, Modiri is the elementary OS' webbrowser, it seems that it's not efficient compared as the other webbrowsers. Will it be embedded into Isis ?
A : We think it's really important to ship native apps, including the web browser. So really we have two choices: Epiphany or Midori. We have a good relationship with Midori's dev team and have already put a lot of work into it so I don't see a compelling reason to use Epiphany instead. As with all our apps, there's been a ton of work fixing major issues that were exposed during the Luna cycle.
[st_break_line]
Q : Concerning Isis, do you have some new features to show us ?
A : You can watch our blog at elementaryos.org/journal to see updates about the things that land in Isis. Launchpad is always the most detailed rundown of fixes that land during the development cycle, but following developers on google+ is also a good way to see what we're working on.
[st_break_line]
Q : Could we have some informations about elementaryIO ?
A : All I can tell you about elementary.io so far is that we're hoping it'll be the strong revenue stream we need to really kick development up a notch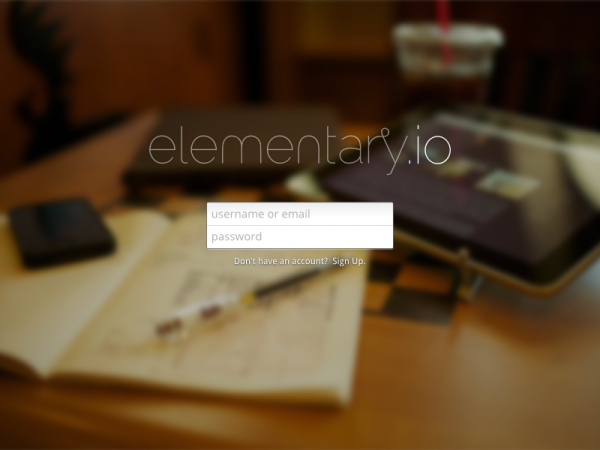 [AdSense-A] [st_break_line]
Q : Many of our users appreciate the idea to have a globalmenu, do you plan to add this feature in isis ?
A : No, we have no interest in doing anything about menu bars. Modern apps don't have them. If a developer chooses to use a menubar in their app, we respect that choice.
[st_break_line]
Q : What is your opinion about Automounting USB devices in elementaryOS ?
A : I believe there's a blueprint about automatically mounting and unmounting devices. I definitely don't think users should have to care about whether a device is mounted or not. If there's a case where an app expects users to mount devices instead of managing them behind the scenes, I think we could call that a bug.
[st_break_line]
Q : Luna is famous about the speed on our low budget computers. What will be the hardware specs to run Isis ?
A : There shouldn't be any significant difference in the required specs for Isis. If anything, Isis should be more efficient than Luna.
[st_break_line]
Q : How will you handle proprietary drivers (NVIDIA, ATI and Intel technologies) in Isis ?
A : We don't have any plans regarding changing the way proprietary drivers or codecs are handled. We're a US-based company so we have to respect patents and copyrights. It's unfortunate, but we're not exempt from the law.
[st_break_line]
Q : Do you plan to develop your own instant messaging application ?
A : There's some experiments floating around regarding chat, but I don't think anything will land in Isis.
[st_break_line]
Q : Would you have some words for your francophone community ?
A : It always amazes me how many French-speaking people are involved in open source! Perhaps we should all be speaking French instead of English ? I think we're reaching a level where translations in many common languages are pretty thorough, but if you have time I think it's always important to make sure we track down any translations that aren't present or that are inaccurate and fix those. And if you've already contributed translations, thank you very much for helping us bring elementary OS to French-speakers!
[AdSense-A]